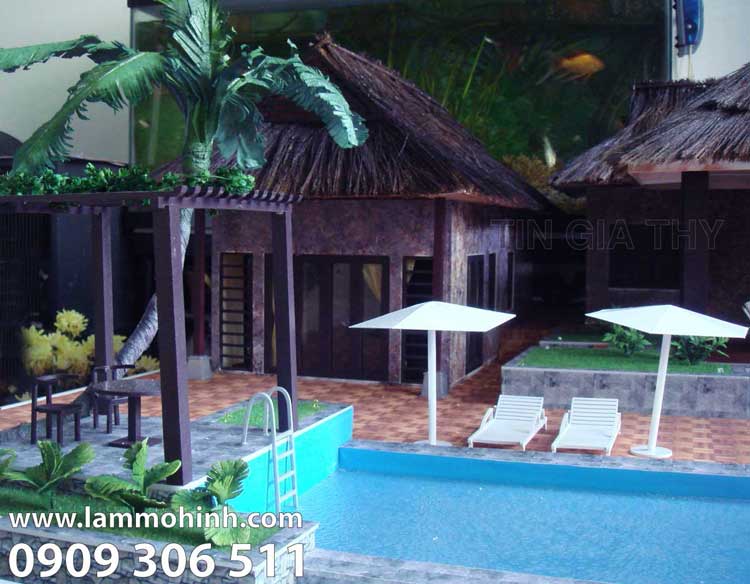 Making trees model and other furniture to insure the aesthetic and homogeneity of material in general
The Coastal bungalow model designed as cottage model with earthen wall and thatched roof, from external decoration such as palm tree, coconut palm, tiles, etc.., to the interior furniture cottage model were shaped distinctly by Tin Gia Thy' artists. We drew 3D of the objects and then cut laser but did not use available model material in order to ensure the bungalow model to be in proportion and unique. That is the difference in model making of Tin Gia Thy – We specialize in carrying out strict, high artistic models and make everything in drawings become real.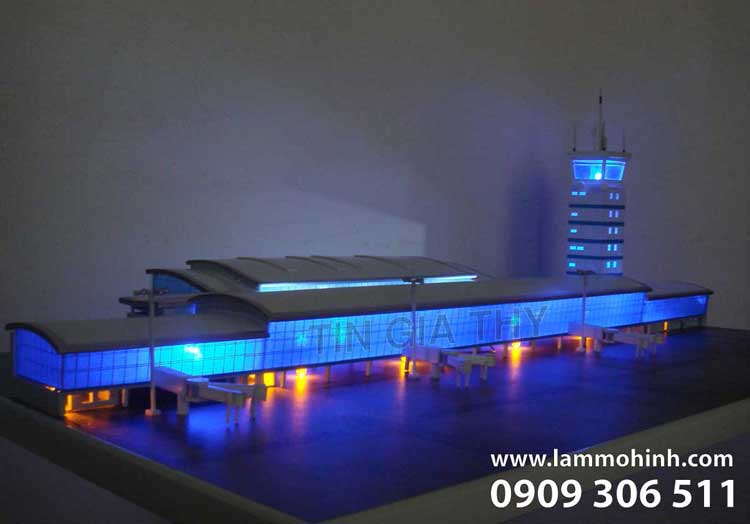 One part of Tan Son Nhat International Airport model with air traffic control tower
This is the dream villa house of an eight-year old girl. It's a little villa in a country of America with gardening, flowers, trees. Tin Gia Thy have drawn her dream and then shaped it. The most impressive point is to bring the sheep in "Shaun the sheep" into this model. They are having a romp around on the yard. Under the tree, there is a swing made by tire. Everything is simple, close to nature. TinGiaThy are very interested in this model named "Dream".